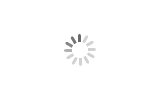 Floor Guard Garage Mat PVC Snowblower Floor Mat Tarp
Brand : Bollison
Product origin : China
Delivery time : 25days
Supply capacity : 20000pcs
Our Garage Floor Snowblower Mat material is rated from -40 degrees Celsius to +40 degrees Celsius and made to withstand the toughest environmental conditions.
The Snowblower Floor Garage Mat is UV and mould & mildew treated to ensure a product that will supply the long lasting protection.
Floor Guard Original Garage Mats are available in many different size and it is easy to clean,you can wash your garage mat with mild soap and water or a pressure washer. You can also use a shop vac to clean up the dust and mud.
Floor Guard Garage Mat PVC Snowblower Floor Mat Tarp
Floor Guard Garage Mat PVC Snowblower Floor Mat Tarp
Our Floor Garage Mats and Snowblower Mat are made with 18 oz or 22oz anti-skid vinyl coated PVC polyester fabric.
Each garage mat comes with 1″ diameter ethafoam barrier heat sealed around the perimeter. The foam barrier is designed to trap liquids and dirt, preventing them from running all over and ruining your garage floor and walls.
The 1″ foam barrier traps the snow, keeping snow melt from freezing on your garage floor and creating a slippery hazard. The durable material protects your floor from scratches, oil drips, as well as unsightly rust and salt stains.
Size of Garage Snowblower Floor Mat
3′ x 4′ 6",3′ x 7′,4′ 6" x 4′ 6",4′ 6" x 6′,4′ 6" x 8,7′ 6" x 14′ 6",7′ 6" x 17′,7′ 6" x 19′ 6",7′ 6" x 22′,9′ x 19′ 6",9′ x 22′
Feature of Garage Floor Mat
1.Heavy duty PVC vinyl – much stronger than the competition
2.100% water proof to provide the best protection
3.Anti-skid embossing to prevent slipping
4.Foam sidewall to keep liquids and dirt trapped
5.Resistant to sand, salt, oil, anti-freeze and road sludge
6.Easily cleaned with Shop Vac, mop, squeegee or garden hose
Applications of Garage Floor Snow Mat

1.A parking mat for vehicles to keep your garage floor clean & protected
2.Great for containing mess from ATVs & snowmobiles
3.Keep your lawn mower & tiller on our garage mats to prevent unsightly stains on floor
4.Place gas cans & oil drums on garage mats to catch drips