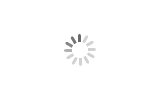 Open Top Portable Folding Frame Water Storage Fish Tank with liner
Brand : Bollison
Product origin : China
Delivery time : 25days
Supply capacity : 20000pcs
Portable Steel Frame Storage Fishing Water Tank With Liner is for temporary emergency liquid containment transfer and storage.
Our Frame Water Storage Tanks include water trailers, plastic tanks, corrugated tanks, flexible tanks, and emergency storage tanks.
Our Frame liquid storage tanks can store rainwater, fuel, non potable water, or drinking water,it can be also for oil spill clean up,oil spill containment,fish raising,rod construction,fire fighting,pollution control etc.
Open Top Portable Folding Frame Water Storage Fish Tank with liner
Open Top Portable Folding Frame Storage Tank with liner|Fish Farming Tank|Fire Fighting Frame Water Tank
Technical Specifications of Frame Tank
Liner: Heavy-Duty PVC Liner. Fabrics can be potable water grade, if needed.
Capacities: 500 to 5,000 gallons
Fittings: Aluminum, polypropylene, camlock, and storz
Frames: Aluminum or Steel - Aluminum frames are lighter in weight making them ideal for transportation.
Feature of Fold Frame Water Storage Tank
1. PORTABILITY - Fully assembled, ready to use and easily stored
2. MAINTENANCE - Little or none required
3. LINER REPAIR - Adhesive patching - field repair kits
4. Flexible membrane liners are available for potable water, some acids or basic solutions, oil or most,commonly handled liquids.
5. chemical resistant,Urethane,PVC (vinyl 22 oz., 30 oz. or 35 oz.)
6. Aluminum frames available: 1" Square, 1"
7.Light in Weight,Rigid Outer Frame Structure,Open Top for Fast Filling,Durable to Withstand Outdoor Elements,Easy to Transport,Minimal Effort to Set Up,Great as a Collapsible Tank to Raise Fish
Application of Frame Tank

Aquaculture (Koi Fish Pond),Construction,Emergency Relief Efforts,Equipment Cleanup
Fire Fighting Efforts,HAZMAT Operations,Oil Spill Cleanup & Decontamination
Potable Water Storage,Underwater Filming,Secondary Containment,Portable Baptistry
Logrolling,Cooling and Decontaminating Animals,Minimal Required Storage Space
Homeland Security ,Pollution Control,Road Construction
Laboratory Use,Mine dewatering,Industrial waste water
Municipal sluge,Chemical processing wastewater
Radioactive runoff water,Emergency cleanup,Decontamination,Equipment washdown
Liquid containment,Water purification storage tank
Oil skimming,Oil spill containment,Portable water storage