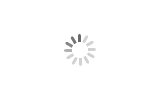 PE Sewn Woven Printed Lumber Cover Lumber Storage Bag
Brand : Bollison
Product origin : China
Delivery time : 25days
Supply capacity : 200000pcs/Month
The PE Woven Lumber Covers are manufactured of the highest quality woven plastic material,it is lightweight,rainproof,waterproof,UV treated,dust-proof,snow-proof and logo printing.
The Lumber Cover is including Woven Lumber Bags,Sewn Lumber Covers,Printed Lumber Covers,Clear End Lumber Covers
Wood Covers and Railcar Covers
With our Lumber Cover you can be sure that your product will arrive completely protected and all printed sewn lumber covers are folded, bundled, and palletized.
PE Sewn Woven Printed Lumber Cover Lumber Storage Bag
PE Sewn Woven Printed Lumber Cover Lumber Storage Bag
Custom Printed Sewn Lumber Covers for use with sawn wood and lumber products. Lumber Covers sewn to form fit are an excellent choice for mills and yards needing protection for their products while in inventory or in transit.
Printed Lumber Covers allow customers the ease of lumber cover application with a strong advertising platform for market branding. Printed lumber covers can be produced in a number of different designs, allowing for maximized advertising while providing lumber and wood products the protection they need before reaching the consumer's hands.
How to print the Lumber Cover?Please Give your lumber and wood products a new image:
Printed lumber covers may not be enough to solicit the advertising effect that is desired. Whether or not a lumber cover is properly applied will also affect the customer's understanding and opinion of a product. The best print in the world will not be enough if the end-line packaging team is not educated on effective packaging steps. Stapling or strapping the printed lumber cover onto the pallet effectively is key to getting the most out of your print.
What's the Benefits of Using Lumber Shield Lumber Cover?
Lumber Shield Cover offers you the latest lumber cover designs for the most affordable prices. The specialty of our manufacturing and distribution services is that we are fast and firm in our service, ready to deliver any lumber cover requirements that you may have in a matter of days for unmatched price rates.
A Lumber cover can easily be installed by a single employee. With a lumber cover around, you would also get the additional advantage of a more securely protected package. Either in a box or as a bundle, our lumber covers would save you the time from having to cut a fitting cover out of a roll stock, and instead give you the option of ordering custom sized lumber covers to suit the size of your pallet.