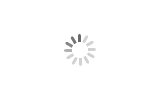 Plastic PVC Water Storage Tank Liner for water containment
Brand : Bollison
Product origin : China
Delivery time : 25days
Supply capacity : 20000pcs
Water Tank liner is a material used to create a strong and thick film and subsequently prevent chemical contamination, corrosion, and leakage. These liners come as specialized fabrics made from different heavy-duty materials.
Our Water Storage Tank liners protect and extend the life of your assets and reduce environmental risks.
Our custom-made chemical and water storage tank liners give your containment areas and tanks a new life by creating a fresh, non-corrosive surface.
Plastic PVC Water Storage Tank Liner for water containment
Plastic PVC Water Storage Tank Liner for water containment
PVC Water Tank Liners are a low-cost effective lining material with good flexibility and chemical resistance. Standard PVC is available in 0.50mm, 0.75mm and 1.00mm thicknesses
PVC Water Tank liners have the following properties:
1.Fixings: Eyelets with rope or wire and strainer
2.Finish: Smooth
Advantages of PVC Water Storage Tank Liner
1. Low cost
2.Light and easy to handle when installing
3.Easy to install due to flexibility
4. Easy to repair with glue
5.Suitable for many horticultural applications
6.4-10 years life time used outdoor.
What's the Feature of Water Tank Liner?
1.Light weight enabling large liners or liner sections to be prefabricated for speedy installation
2. BPA Free
3.Ideal for grey, black and potable water storage applications. One liner material suits most applications
4.Environmentally friendly Polypropylene - both the manufacture and eventual disposal of the 100% recyclable material ensures minimal impact on the environment with no chlorine or heavy metals in the production of the product
5.High strength material with durable layered technology supported by high strength woven base material
6.Watertight joints are achieved utilizing double weld heat welding
7.Conforms to the seepage requirement of less than 0.1mm/1cbm per day
How many kinds of tank Liner we have?
PVC Tank Liner|Concrete Tank Liner|Toilet Tank Liner|Rainwater Tank Liner|Fish Pond Tank Liner|Food Grade Tank Liner
What's the Applications of water storage tank liner?
Agricultural - dam liners, effluent and wash down containment pond liner, tank liners, channel lining

Viticulture - contain grape marc & other waste

Horticulture - dams & ponds for water supply

Industrial - bunding liners, effluent ponds, water storage and containment

Building and construction - storm water containment liners, water storage, tank liners

Aquaculture - fish and crustacean breeding ponds, bio fuel production ponds

Lifestylers - store water - less stress in summer for stock water & firefighting

Forestry - fire fighting water storage

Biogas Storage