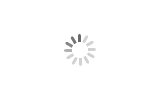 Walk In Portable Polytunnel Greenhouse Cover Grow Tent Plant House
Brand : Bollison
Product origin : China
Delivery time : 25days
Supply capacity : 100000pcs/Month
We have equipped the walk in greenhouse with an intelligent management system, to open the reform of the home greenhouse.
The greenhouse cover could be managed through app, such as intelligent watering, timing management, vacation mode and etc.
The Agricultural Greenhouse is spray atomization, more uniform but also more water-saving, is expected to save 30% - 50% of water resources.
The Tunnel Grow Tent House is ideal for all protection and propagation needs,vegetable gardens and allotments.
Walk In Portable Polytunnel Greenhouse Cover Grow Tent Plant House
Large Heavy Duty Walk In Portable Agricultural Polytunnel Greenhouse Cover Garden Tunnel Grow Tent Plant Hot House with Roo-up Windows,zippered roof,4Stakes and 4 Ropes.
Specifications of Walk in Greenhouse
-Frame Material: Thicken Rust Resistant Galvanized Steel

-Cover Material: 140G Transparent Green Polyethylene cover

Dimensions: 300cmx200cmx200cm,450cmx200cmx200cm,45cmx300cmx200cm,600cmx300cmx200cm,800cmx300cmx200cm,1000cmx300cmx200cm,custom made

Accessories:

-Heavy Duty Steel Frame

-140G Transparent Polyethylene Cover

-4 Stakes & 4 Ropes

-Assembly Parts

-Instruction
What's the Feature of Garden Tunnel Grow Tent Greenhouse?
1.Large Space—Forms a large space of 12'X10'X7' where to put all of your plants, the protected area helps you to grow and manage plants year-round, shields fruits, vegetables, and flowers from harsh weather elements.
2.Rustproof Steel Frame—Heavy-duty steel construction with a galvanized finish can last a longer time, no need to worry about rust, rot and peeling.
3.Roll Up Door—Plant hot house has a large zipped roll up door provides easy access to the inside and can be attached to the top in order to stay open.
4. Roll Up Side Windows—All sided Velcro on the windows can make the greenhouse air-locked and keep the inner temperature in winter, and all 6 windows have gauze mesh to keep pests out when venting.
5. Reinforced Mesh Cover—Heavy duty 2 layers PE cover with reinforcement mesh molded into it. 100% waterproof, transparent cover can get 85% of the sunlight through, at the same time it can prevent ultraviolet ray, won't make plant burned.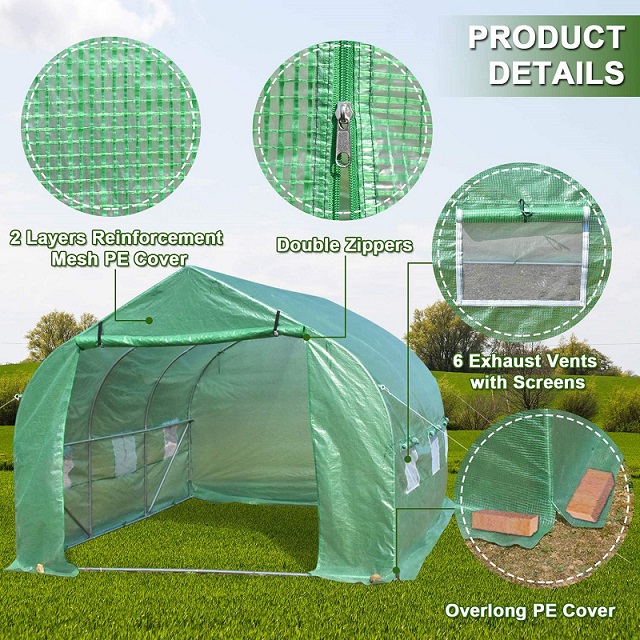 What's the Functions and usage of Agricultural Greenhouse?
Greenhouse helps you to grow a wider variety of plants
that may not be native to your community through a warmer, more humid environment
that promotes the growth of warm season and climate plants.
This tent is of great strength and solid structure.
It can resist strong wind and heavy rain, effectively protecting plants from any damage.
The durable plastic cover and 8 roll-up windows
create a worry-free gardening experience by managing the amount of sunlight and air that comes in.
Greenhouse provides sufficient living condition to promote plants' growth.
Spacious enough for accommodating numbers of plants!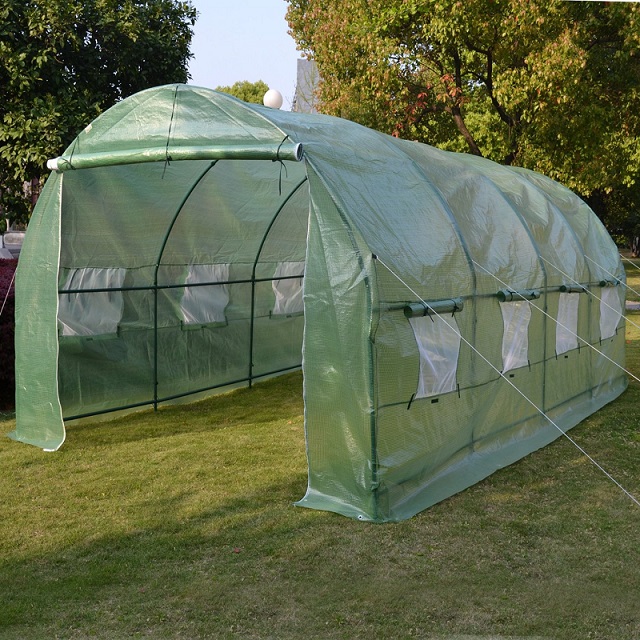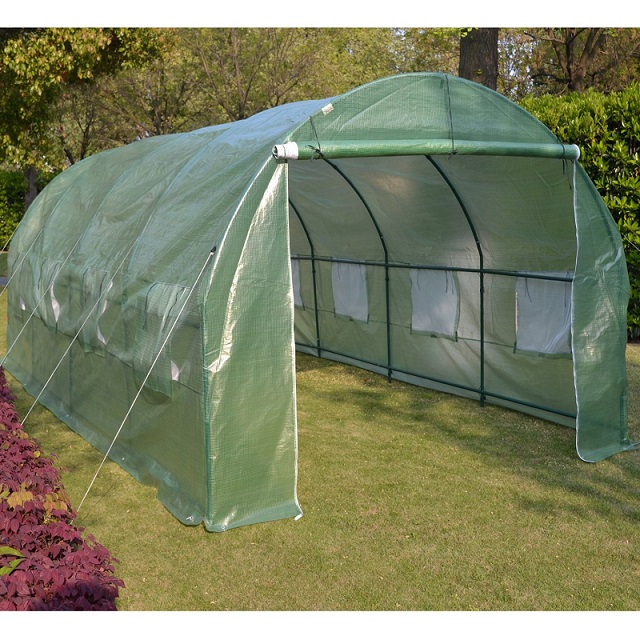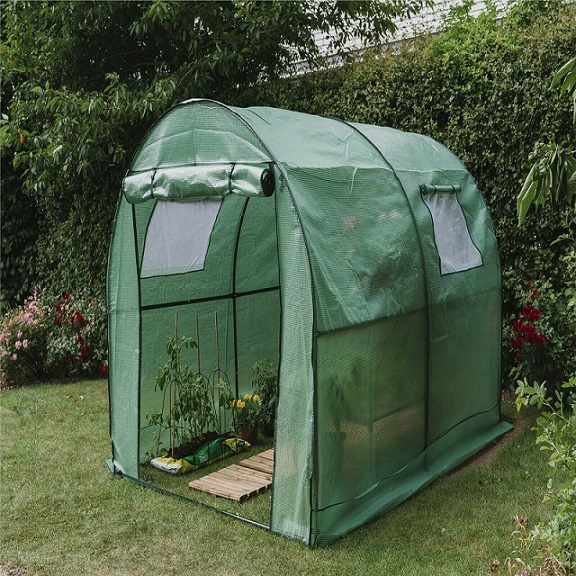 How to pack and ship the large walk in Greenhouse?